Concerned Americans For America™
We Urgently Need Your Support for the 2022 Mission.
It's no longer about party, Republican or Democrat. It's about Country and saving the United States of America.
We are now "awakened" to how the "woke" are destroying America.
It's time for Independents, Republicans and Democrats to unite to SAVE AMERICA!
As Steven K. Bannon reminds us every day in the War Room …..
It's all about ACTION, ACTION, ACTION!
We know that the 2020 election was rigged to defeat President Donald J. Trump, a patriot who loves America and is a threat to the administrative "deep" state within the U.S. Government and the Globalists of Big Tech, Big Media, Big Pharma, Big Military, Big Education, etc.
2022 Mission: Re-elect Senator Ron Johnson of Wisconsin
The U.S. Senate race in Wisconsin is arguably one of the, if not THE, most important races in the country in 2022. Why?
Because in order to have a chance at taking back the Senate, it is absolutely critical to hold the existing Republican Senate seats in the battleground States of Wisconsin and Pennsylvania that Biden won/stole in 2020.
Sen. Ron Johnson is arguably one of the most patriotic Senators in the U.S. Senate. His love of country and his fearless and relentless search for the truth about topics such as the Russia collusion hoax, Covid, the border invasion and the Hunter Biden "laptop from hell" reflect his patriotism and warrant the support of Concerned Americans For America.
WE NEED YOUR SUPPORT to RE-ELECT RON JOHNSON
Given that our volunteer "army" is primarily in Collier County, we are using outdoor billboard  advertising in Wisconsin as the primary messaging tactic to support the re-election of Sen. Johnson.
Here is the first billboard that was posted in early September and is running through the election:
This billboard is located on Scofield Ave., a busy street in Wassau, WI, that gets 66,000 "impressions" (eyeballs) per week. We paid $2,200 for 8 weeks of billboard space. While it sounds expensive, the cost is only $.04 (4 cents) per impression, similar to the cost of a door hanger. 
We are also doing targeted "door hanging" of the following message with a small group of volunteers in Vilas County and Oneida counties in WI:
Please consider making a patriotic contribution today to Concerned Americans For America by clicking on the "Donate Now" button.
100% of your contribution will be "invested" in additional billboards with pro-Ron Johnson messaging. 
2020 Mission: Re-elect President Trump
Concerned Americans For America worked hard to re-elect President Trump in 2020. 100% of the $21,264 contributed to our "grass-roots" effort was spent on messaging. A group of 225 patriotic volunteers delivered pro-Trump messages to over 60,000 "doors" of Independents, Hispanics and Blacks in Collier County, FL to drive up the Victory Margin for Trump in 2020.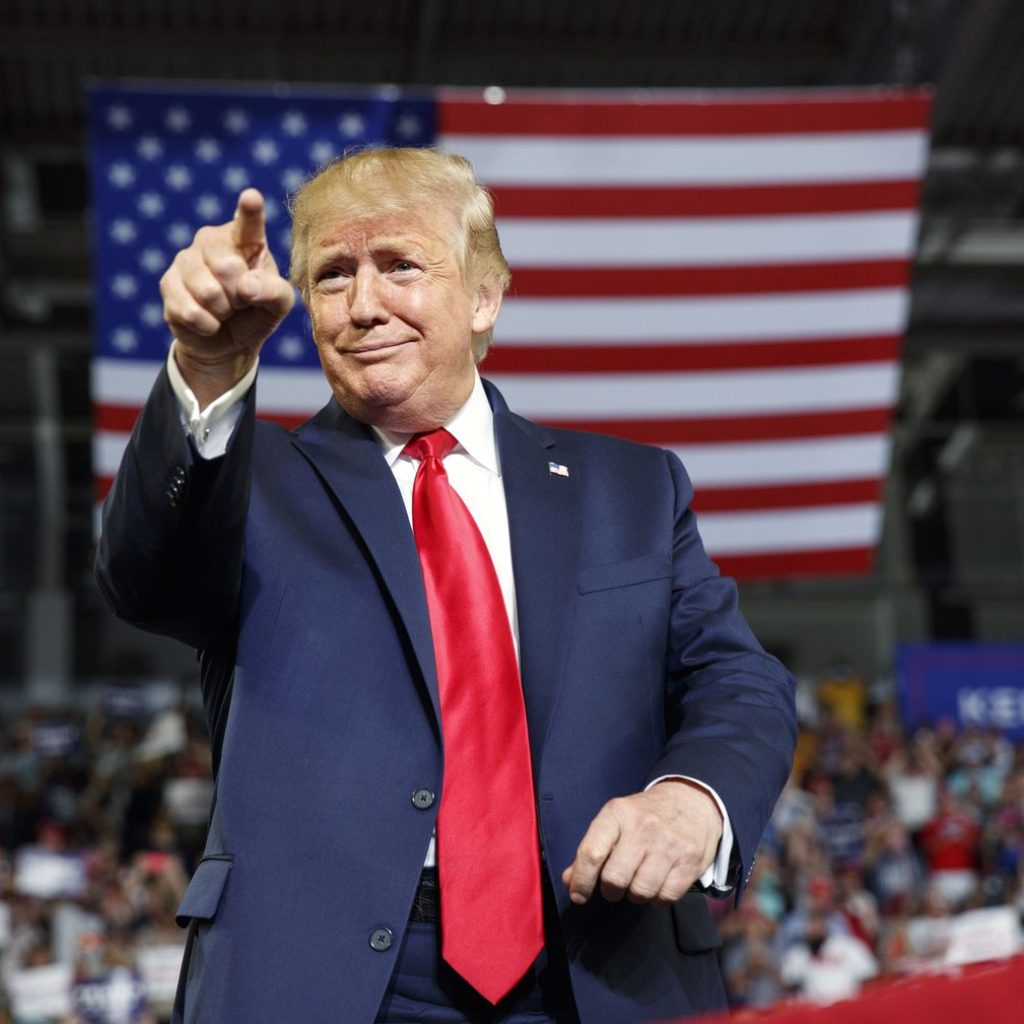 How You Can Support the Mission
Concerned Americans For America™ was formed in response to the heartfelt concern for the future of America expressed by so many of the silent majority of patriotic Americans.
We were "woke" and inspired to act together after:
Experiencing months of "expert" advised isolation and attempts to destroy the American Spirit and economy.

Experiencing and witnessing the reality and truth of the  lawless destruction of America desired by the Anarchist and Marxist led Democrat Party. 
We are an all volunteer army that launched our mission with only 4 months remaining before the most critical date in the 21st century, November 3, 2020, the date we must re-elect President Donald J. Trump.
Contact us with any questions or if you want to join our volunteer army.